Ukiyo-e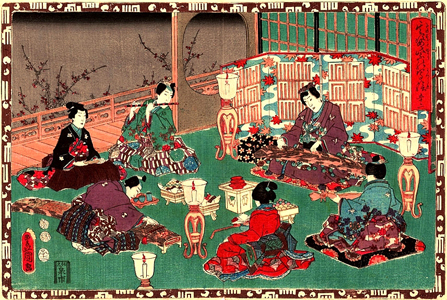 Toyokuni III: (1786-1864), a.k.a. Kunisada, Utagawa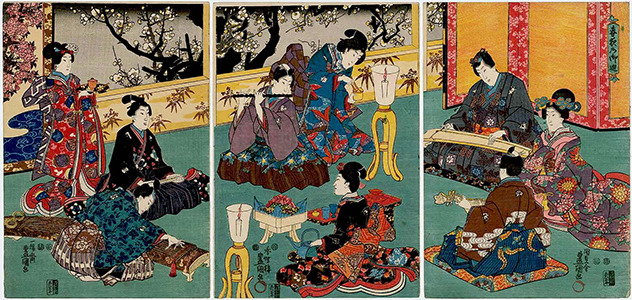 Toyokuni III: (1786-1864), a.k.a. Kunisada, Utagawa.
Elegant Amusements on a Spring Evening (Haru no yoru no on-asobi)
(Courtesy of Museum of Fine Arts)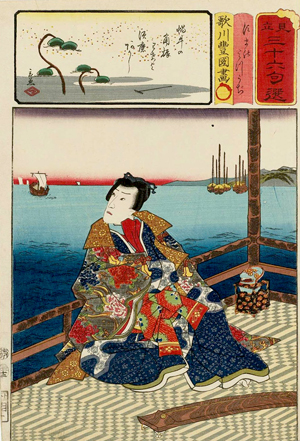 Toyokuni III: (1786-1864), a.k.a. Kunisada, Utagawa. Suma no Mitsuuji from Mitate Sanjurokku sen, 1856



Toyokuni III: (1786-1864), a.k.a. Kunisada, Utagawa. Koto: Akisuke (Japan Open Art Database)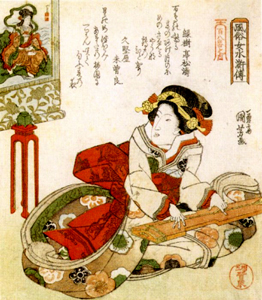 Kuniyoshi, Utagawa (1798-1861):
from Suikoden of Women's Customs
(Courtesy of kuniyoshiproject.com)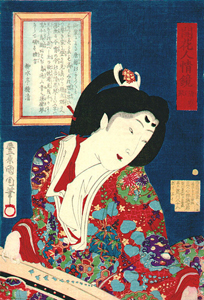 Kunichika, Toyohara: (1835–1900) "Kaika Ninjo Kagami" (Mirror of the Flowering Human Emotions, Customs and Manners), playing Sumagoto (ichigenkin). (Courtesy of Artelino.com)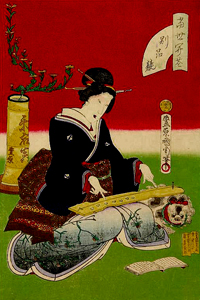 Kunichika, Toyohara: (1835–1900)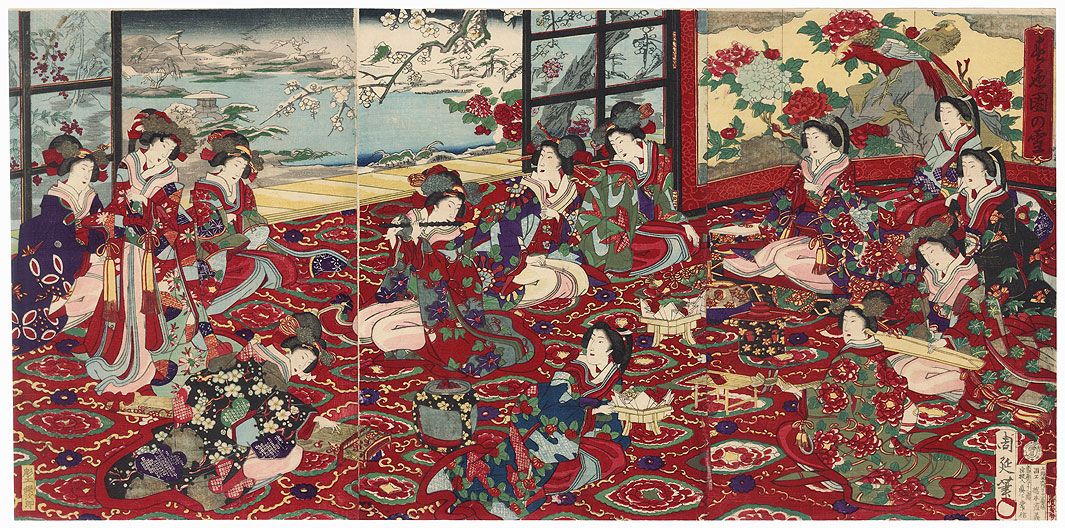 Chikanobu, Toyohara: (1838–1912),
Spring Colored Garden in Snow, 1879.
Sansetsu, Deguchi

Sansetsu, Deguchi: (active late 1840s to early 1850s)
Courtesy Museum of Fine Arts Boston
Kuchi-e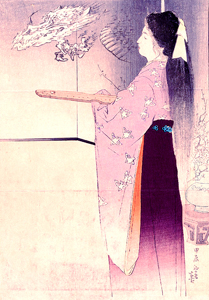 Hanko, Kajita (1870-1917)
Scroll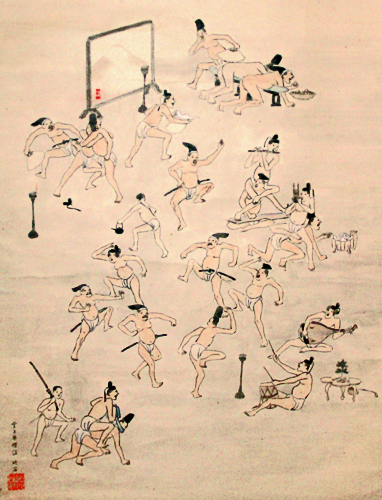 A rather scandalous print depicting a Hadaka Matsuri or naked festival that features a number of musicians playing for dancers. The ichigenkin is shown played very inappropriately.


Illustration
f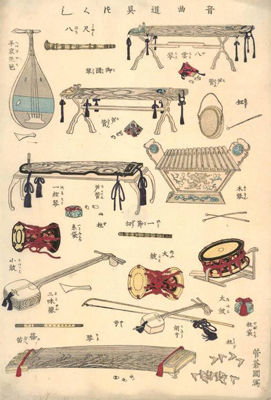 19th C. illustration showing yakumogoto, Azuma nigenkin and ichigenkin. (Courtesy MAK online collection)